NYaddress.ca & USshippingAddress.ca
PRICE - $2.95/Package
HOW IT WORKS
(2) We will email you your suite number
(3) Send your packages to 1916 Main Street Suite "Your Suite #", Niagara Falls NY, 14305
(4) We will notify you when package has arrived or you can click on check if your package has arrived
(5) Come down with your Tracking # and Suite # and pickup ALL your packages
MUST DO!
You Must Have Your Tracking # When You Come Down
You Must Make Sure Your Suite is on Your Package
Please Wait For Email Notification From Us Before Coming Down
WHY USE NY ADDRESS
It costs you nothing to sign up. It costs you nothing if you don't use it. Click Here to Register For a Suite #

There's no monthly or annual fees. You only pay if you send a package to us.

$2.95 US ***CASH*** No matter the size.

No Line Ups.

We will hold the package up to 6 months. However we will charge $2.95/months after the first 4 months.

Very convenient and safe. Minutes from the Rainbow, Lewiston and Whirlpool bridge.

Open Monday, Wednesday, Thursday, Friday and Saturday 10-7, Sunday 12-5. Closed Tuesday.

Email notification when your parcel arrives.

NY Address is owned by Parks Furniture, and has been in business Since 1943. You can trust us with your packages.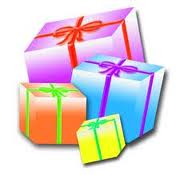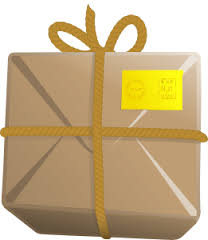 How to Sign Up
Click Here to Register. Enter an email address and user name. You will be sent an email asking you to create a password. Once you create a password you will be given a suite ( Mailbox ) number. Whenever you have goods sent to us, you must include your suite number and we will email you when your goods arrive.Try and put the suite on the same line as the address.
How to Pick Up Your Goods
When you come down to our US Shipping Address you must have your suite ( Mailbox ) number and E-Mail and tracking number of all parcels you are picking up. Any person knowing this information can pickup the packages. You will also need need to provide us with your drivers licence or a passport. If you do not pick up all your packages, we are not responsible for the packages you did not pick up. Also it is not our responsibility to know which package you left behind.
Pricing 
$2.95 US - $4.95 CAN per package. We will hold your goods for 4 months. After that you will be charged an additonal fee of $2.95 US/ month. If you come down to our US Shipping Address and do not know your your suite number or the tracking number of your package you will be charged an additional $5.00 US. Packages only NO SKIDS..We are not legally responsible for good beyond 4 months.Packages are only insured to the original declared insurance amount with the carrier used to ship to NY Address to a maximum of $200